APPLYING OF THE NEW GENERATION PLASTIC ADDITIVES TO THE KITCHEN APPLIANCES: INVESTIGATION OF STRUCTURAL AND THERMOSTATIC PROPERTIES OF ORGANOMETALLIC MN (II) AND CU (II) STREAT- BORATE COMPLEXES

Abstract views: 7 /

PDF downloads: 6
Abstract
In this study, two new organometallic stearate complexes are described in Mn(C18H35O2)2. (B4O7) (1) and Cu(C18H35O2)2. (B4O7) (2) have been synthesized as plastic additive materials. Thermostatic behaviors of the complexes have been analyzed with described methodology at the ISO 182-2 standard. Additionally, the structural properties of the synthesized complexes were investigated by elemental analysis, powder XRD, and vibrational (FT-IR and Raman) spectroscopic techniques. The Thermostatic analyses show that synthesized complexes act as a strong HCI scavenger during plastic decomposition. If the plastic dough is composed of strong HCl scavenger agents. The heating resistance capacity will be increased. According to the thermostatic analysis results, the synthesized complexes have been added to the PVC rough as plastic additives. Then, Plasticized complexes were injected into the plastic mold. The obtained plastic materials have been used in domestic built-in hobs as thermal insulator gaskets at the burner pools. The thermally insulated behaviors of the new generation plastic additives have been observed via Elimko 32T channel probes digital thermometers and analyzed with described methodology at the TS EN 30-1-1+A3:2014 standard. The results are shown that both complexes behaved as thermal barriers between surface of built-in hobs and burners. The thermal decay of the plastic doughs is following 1>2. Keywords: PVC, plastic additives, heat-barrier, organometallic complex, EN ISI 182-2, Dehydrocholorination, HCl scavengers, EN 30-1-1+A3:2014, built-in hobs.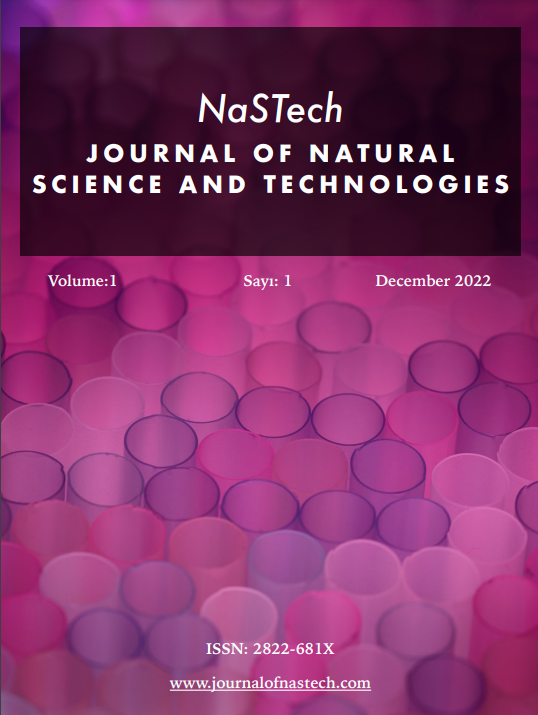 Downloads
How to Cite
KAVLAK, İlkan. (2023). APPLYING OF THE NEW GENERATION PLASTIC ADDITIVES TO THE KITCHEN APPLIANCES: INVESTIGATION OF STRUCTURAL AND THERMOSTATIC PROPERTIES OF ORGANOMETALLIC MN (II) AND CU (II) STREAT- BORATE COMPLEXES. Journal of Natural Sciences and Technologies, 1(1), 62–76. Retrieved from https://journalofnastech.com/index.php/pub/article/view/8
License
This work is licensed under a Creative Commons Attribution 4.0 International License.