JUSTIFICATION OF THE CHOICE OF CATALYST FOR THE OXIDATION OF C3- C4 ALDEHYDES INTO ACIDS AND THEIR MODIFICATION

Abstract views: 25 /

PDF downloads: 7
Keywords:
heteropoly acid, acrolein, methacrolein, oxidation, thermal stability
Abstract
The catalysts used to oxidize unsaturated aldehydes into the corresponding acids are complex oxide systems. The main component of such oxide systems is molybdenum. Molybdenum itself, without additives, is not used as an independent catalyst. The most widespread use as an additive is phosphorus, which markedly increases the stability of the molybdenum catalyst. Significantly improve the properties of the catalyst named the presence of vanadium as well, an important role played by such elements as copper, antimony, tungsten, iron, tellurium, and bismuth. The presence of these elements brings the yield of acrylic acid to an average of 95% and methacrylic acid up to 68%.The use of heteropolyacids as oxidation catalysts is advantageous because they possess a particular set of properties necessary for processes in catalysis. The use of heteropolyacids as oxidation catalysts is beneficial because they contain a special set of required properties for processes in catalysis. High thermal stability in the solid-state uses heterogeneous catalysts in oxidation reactions with a wide temperature range. An essential role in the effective use of phosphormolybdenum heteropoly acids is played by their preparation methods, which involve the synthesis based on ammonium salts of phosphorus and molybdenum and on phosphormolybdenum acid. Each series of experiments is represented by samples of catalysts with a wide range. A characteristic point in the formation of the desired catalytic system is the activation of the catalyst. For polycomponent systems, it is difficult to assess the contribution of each introduced component or modify the additive that affects the activity and selectivity of the catalyst. The formation of a two-phase system of zinc molybdate and the ammonium salt of the heteropoly acid appears to be the decisive condition for increasing the activity of the multi-component catalyst when zinc is introduced into its composition. One should pay attention to the number of water molecules in the heteropolyanion sphere and in the channels between them. The catalyst of the proposed composition provides a high yield of the target product.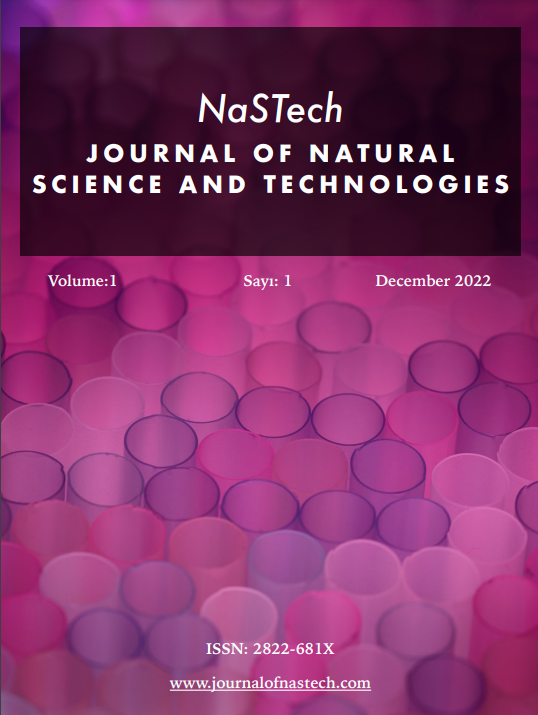 Downloads
How to Cite
HUSEYNOVA, E., SHIRALIYEVA, U., IMANOVA, N., BAGIROVA, Z., ISMAYILOVA, K., & NADJAFOVA, S. (2023). JUSTIFICATION OF THE CHOICE OF CATALYST FOR THE OXIDATION OF C3- C4 ALDEHYDES INTO ACIDS AND THEIR MODIFICATION. Journal of Natural Sciences and Technologies, 1(1), 19–23. Retrieved from https://journalofnastech.com/index.php/pub/article/view/3
License
This work is licensed under a Creative Commons Attribution 4.0 International License.